Anatomy Branch|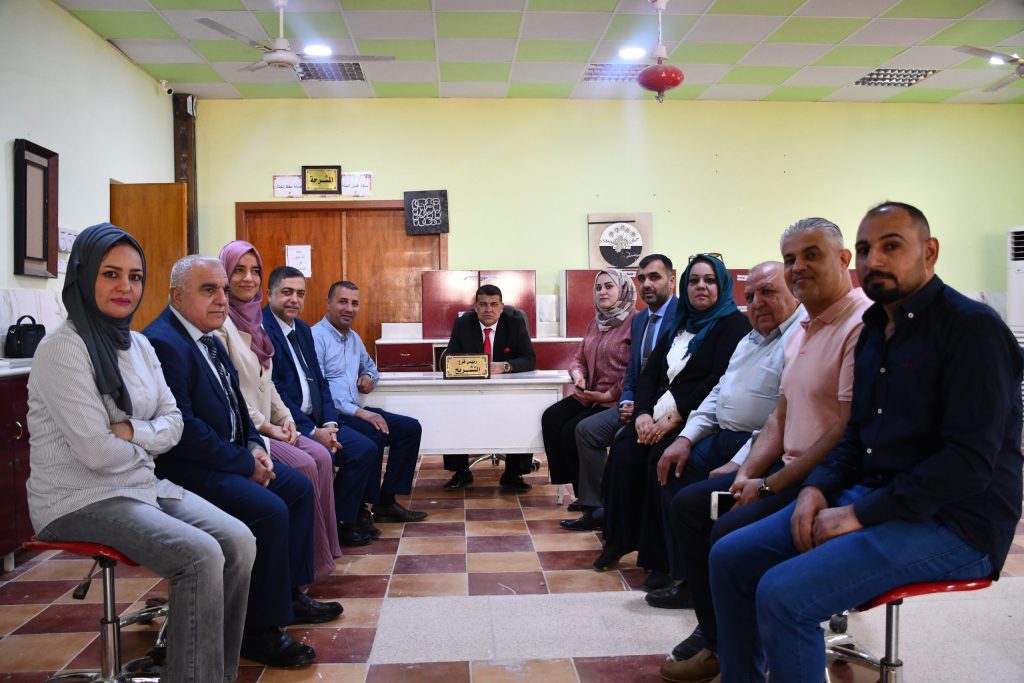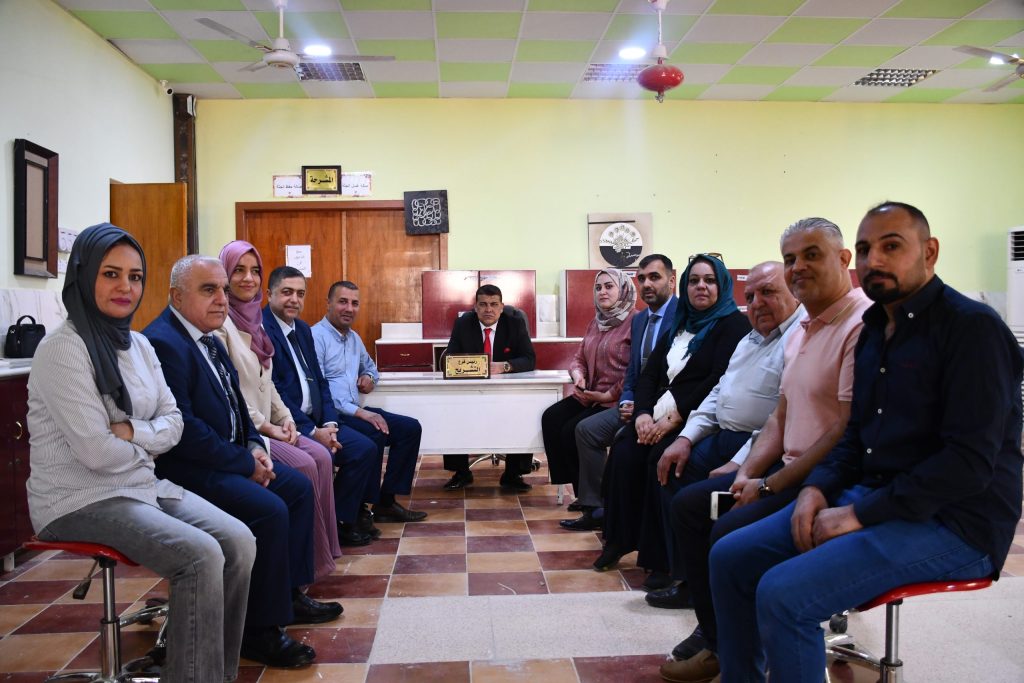 About the branch:
The Department of Anatomy is one of the first departments to be established in the college. The department relies on teaching anatomy on faculty members with a high level of experience and qualifications. Teaching is done using human samples imported for this purpose. The department aims to teach the general principles of anatomy of the human body in its various regions. As well as teaching tissue, embryos, bones and neuroscience. The department has an anatomy room equipped according to the latest international standards and contains a number of corpses. There is also a laboratory for histology, equipped with the latest educational equipment. The department has an integrated museum that contains many complete skeletons, separated bones, skulls prepared in a special way to facilitate their study, plastic figures, sections of the brain and spinal cord, and various anatomical models. The Department of Embryology also contains many embryos that show the different stages of fetal development until birth. The department also has many audio devices, video films, and educational CDs that contain various lessons in anatomy, embryology, neuroscience, and cytology that help the student to study and review.
There are also human samples and clips processed in a modern way that shows all the internal parts of the body as in the living body. These samples have been prepared in a special way called plasticization and can be used in teaching.
The Teaching Staff of the Branch:
Vision, Message And Objective:
Vision:
The Anatomy Department is one of the pre-clinical departments. It began its academic activities at the beginning of the academic year 2002-2003. It teaches anatomy courses (which include descriptive ophthalmic anatomy and microscopic anatomy), embryology, and neurosciences, in coordination with other departments in the college. Clinical and preclinical, in addition to participating in integrative courses.
Message:
The department's courses enable the student to know the structure of the human body in terms of microscopic and radiographic images, and its relationship to the functions of the organs, and applying what he learns to clinical cases.
Objectives:
Providing students with a solid foundation in anatomy that enables them to learn and understand other sciences.
Students' language skills through theoretical and practical discussion panels and presentations by means of the digital projector.
Studying skills and obtaining information through scientific references and websites on the information network.
Describe the parts of the body, their relationships with each other, and their functions.
Knowledge of the relationship between the internal organs and the surface of the body.
Identifying many organs of the body in x-rays, CT scans, and MRIs.
Examination of several organs in a living human using some binoculars.
Apply what they learn to clinical situations.
Teaching:
The Faculty in Anatomy support the Education Mission of the School of Medicine.  The Faculty will maintain expertise and provide instruction of Human Anatomy in the Problem Based Learning curriculum for first year medical students and other students as is appropriate.  The faculty will provide didactic teaching, lab apprenticeship, development and review of resource materials, curricular evaluation, small-group tutoring and other duties ancillary to curricular needs.  The human anatomy curriculum will include basic, applied, and clinical anatomy as well as introductions to diagnostic imaging, differential diagnosis, physical exam, surgery, and other components.  Faculty will provide impetus, instruction, challenge, and guidance regarding knowledge of the human body and its tissues both conceptually and through cadaveric and microscopic study.  Anatomy in the medical school curriculum offers a broad base of sub-disciplines comprised of practical and clinical gross anatomy, neuroanatomy, embryology, histology and cell biology across four curricular units that span the first year of medical school:  a Cardiovascular-Respiratory-Renal Unit (CRR); a Sensorimotor Systems and Behavior Unit (SSB); an Endocrine-Reproductive-Gastrointestinal Unit (ERG); and a Doctoring Unit (DU). 
Required Texts and Resources:
ANATOMY:
Richard: Grays Anatomy for students. Churchill livingstone, Philadelphia.
Snell, Richard: Clinical Anatomy for Medical Students. Little Brown and Co., Baltimore.
Romanes, G.J.: Cunningham's Manual of Practical Anatomy, Vol. 1, 2 and 3. Oxford Medical Publications.
EMBRYOLOGY:
Sadler, T.W.: Langman's, Medical Embryology Willliams and Wilkins Co., Baltimore.
Branches of the Department
– Human Anatomy
– Human Embryology
– Human Histology
– Human Biology
KEY FEATURES:
Trains undergraduate Medical students
Air-conditioned lecture theatres with full-fledged audio-visual units
Integrated both horizontal and vertical teaching with other basic science and clinical disciplines
Air-conditioned cadaveric dissection hall with LCD's for regular video demonstration of dissection classes
Cadavers regularly stored in the especial storage with uninterrupted power supply
Histology lab has the TV monitor connected to the microscope for demonstration of the microscopic slides
Every student provided with a microscope and Histology slides for study during the practical classes
Department equipped with research facilities for tissue culture and cytogenetics
Anatomy Museum houses the best dissected specimens numbering more than 50 for students to revise on all days.