Microbilogy Branch|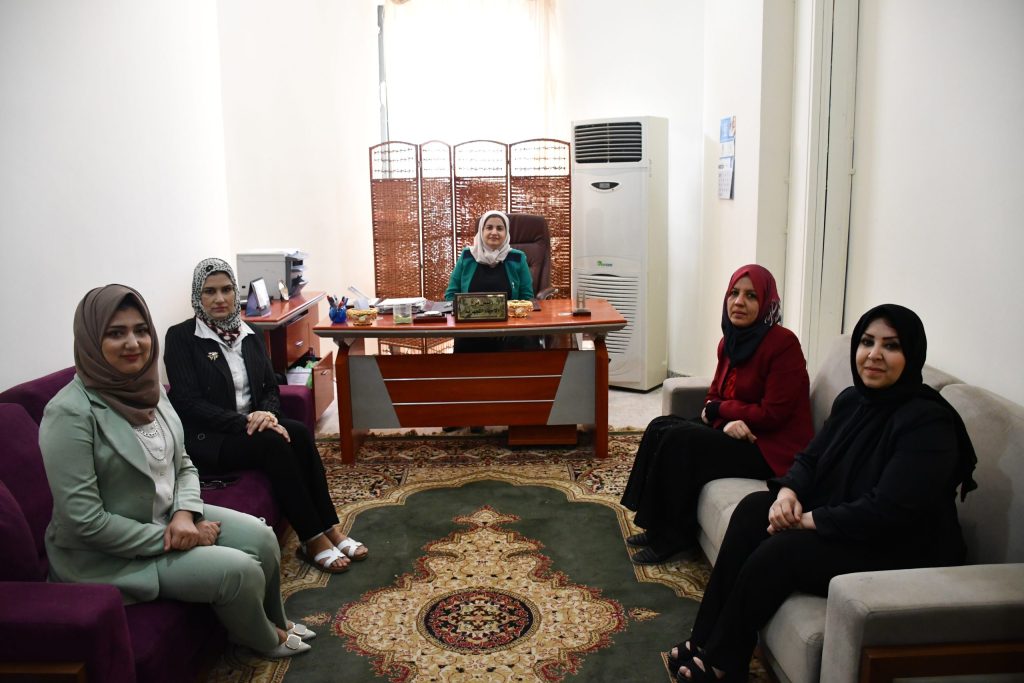 About the branch:
Is one of the basic department in the Faculty of Medicine, as the materials under the curriculum of the third stage, the microbiology branch is taught to introduce the student to various microorganisms such as bacteria, parasites, viruses and fungus by looking at their general characteristics and methods of reproduction and spread, To the most important methods used in diagnosis and prevention, in addition to remind them mechanisms used by the immune system in the human body to get rid of pathogens, the development of autoimmune diseases and the development of cancers.
The Teaching Staff of the Branch:
Vision, Message And Objective:
Vision:
Through education: The department seeks to be a pioneer among the scientific department of medical colleges in terms of academic level of teaching staff and graduate students.
Through research: The department should be an excellent center for scientific creativity through training and research in the field of microbiology and immunology.
Message:
Provide students of under and post graduate studies with scientific information related to microbiology and immunology, communication skills, training, experience and work as a team.
Objectives:
Prepare competent doctors who are able to diagnose pathogens.
Development of teaching staff through providing the appropriate environment and opportunities for training and the development of postgraduate studies, in line with the increasing numbers of students studying and the continued development of the department.
 Initiate research projects to find solutions to diseases related to human life in general and the Iraqi society in particular.
Laboratories of the Department:
Microbiology Laboratory
Parasitology Laboratory
Immunology laboratory
Educational subjects:
The educational subjects for under and postgraduate study:
Subjects and Special Units for Students of under graduate Studies (Phase III):
Units
Subjects hours
Subjects
Practical
Theory
8
60
90
Microbiology
6
60
60
Parasitology
4
30
30
Immunology
18
Total
Subjects and Special Units for Students of post graduate Studies (Master in Medical Microbiology):
First year (First semester)
Units
Subjects hours
Subjects
Practical
Theory
3
2
2
Immunology
3
2
2
Medical Microbiology
1
–
1
Biostatistics
2
1
2
Parasitology(Primitives)
2
–
2
Molecular Biology
1
–
1
Biochemistry
1
–
1
Research Methodology
13
Total
First year (Second semester)
Units
Subjects hours
Subjects
Practical
Theory
3
2
2
Systemic Bacteriology
3
2
2
Parasitology(worms)
3
2
2
Medical Virology
2
–
2
Medical Mycology
1
–
1
Pathology
1
–
1
English
Complete
–
–
Seminar
13
Total