Pharmacology Branch|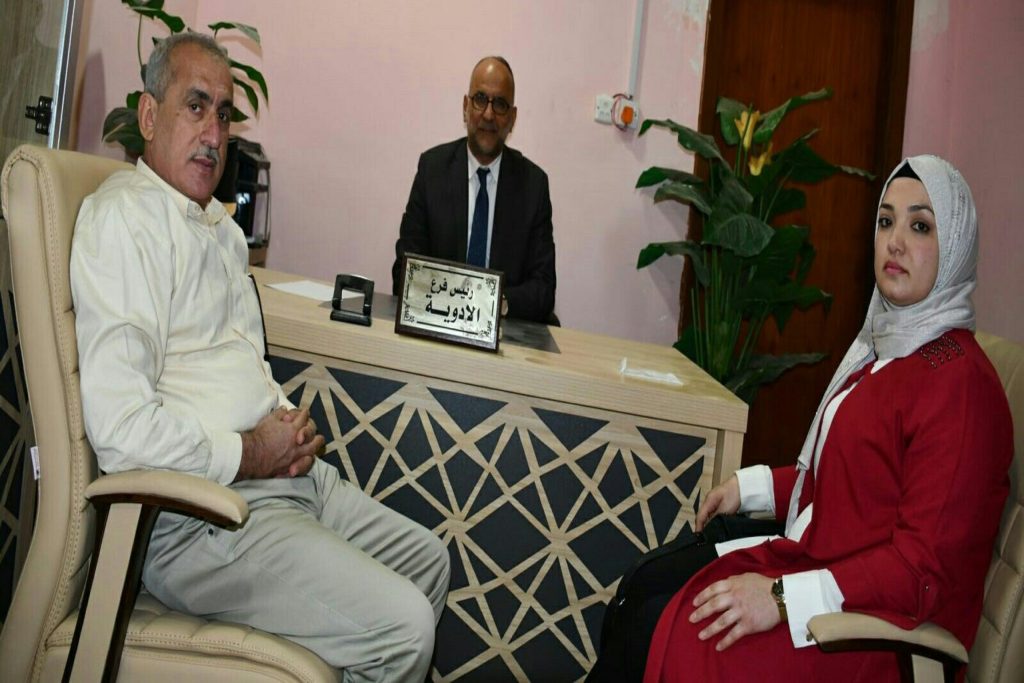 About the branch:
The Pharmacology Branch is one of the most important of the Faculty of Medicine branches as interested in the branch taught pharmacology for students of the third stage and the two my opinion and my work number of units of total (9) dispersed among my opinion (6) and practical (3) and is interested in the branch by making student   basics of pharmacology to be a doctor with a background wide basic and pillar of all drug related activities and description of use , installation and pharmacological effects of hand and this is what the branch seeks to stitch strengthened for the third phase students in the Faculty of Medicine.
The Teaching Staff of the Branch:
Vision, Message And Objective:
Vision:
Since university education is one of the engines of economic development and a repository of knowledge and educational development, therefore it is the main tool for transferring cultural and scientific experience between human societies. Today, colleges, especially medicine, are considered future centers for research and innovation of knowledge, enabling them to solve some developmental problems in society. In addition, they are the factory of political leaders. The branch of medicine is considered one of the branches of the Faculty of Medicine, which seeks to prepare scientific doctors with deep pharmaceutical experience in order to serve the medical issues of the community and provide the best medical services to the community in addition to creating scientific leaders in the field of specialization
Message:
Preparing competent and qualified specialized medical cadres in the medical and scientific fields with deep pharmaceutical experience who are widely familiar with pharmaceutical compounds and their positive and negative effects on members of society.
Familiarity with medical staff Fully familiar with pharmaceutical compounds by harnessing scientific research and scientific experiments to serve community issues and preparing a medical cadre with medical and pharmaceutical experience resulting from research and experience.
Objectives:
The branch aims to graduate a scientific medical cadre with a pharmaceutical background resulting from research and experience.
Seeking to develop postgraduate studies in the master's degree and higher diploma in the branch.
Holding seminars and workshops related to pharmacology and serving community issues.
The branch seeks to create a research laboratory specialized in pharmacology, which will be a tributary for medical staff with research, experiments and expertise, in a way that contributes to raising the sober scientific level of the branch and the college.