Obstetrics and Gynecology Branch|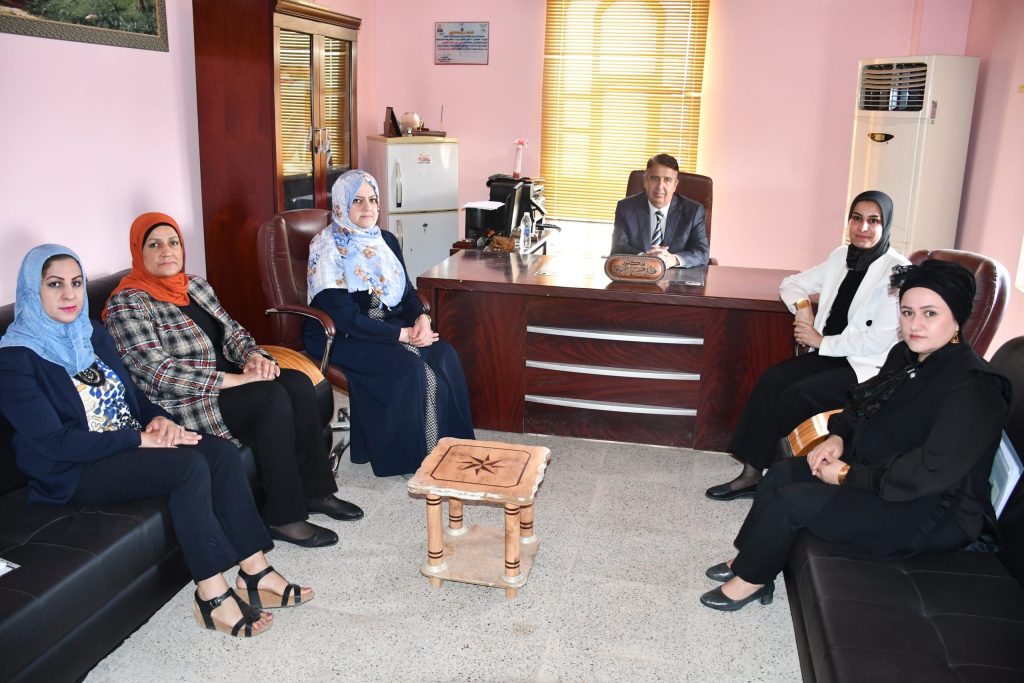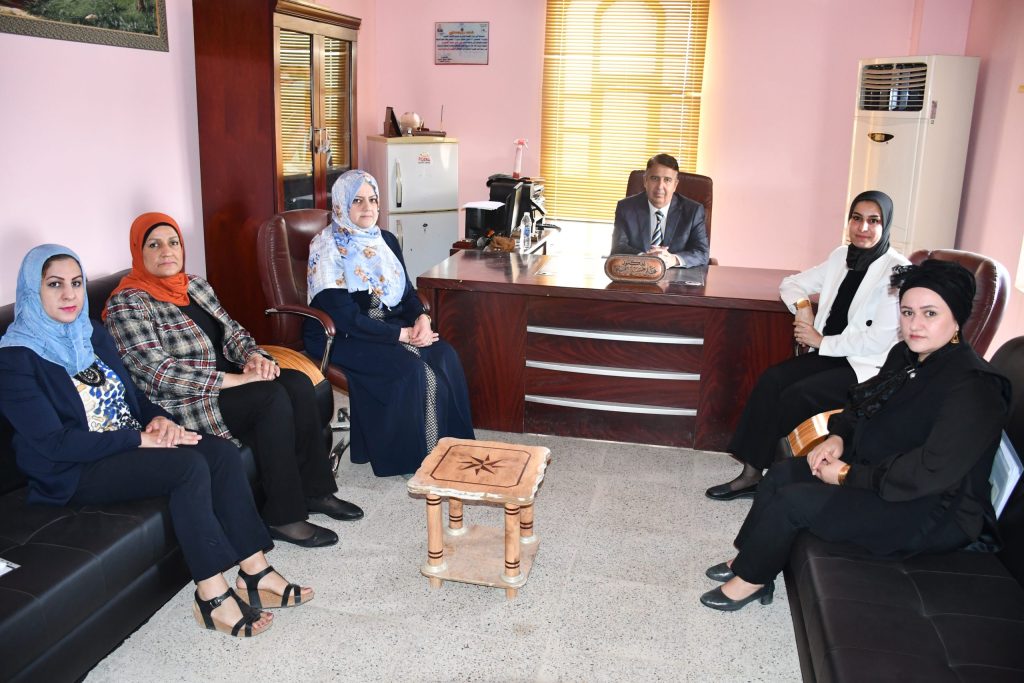 About the branch:
The Branch of Obstetrics and Gynecology is a leading institution in all aspects of women's health with nationally recognized programs in obstetrics and gynecology including high risk pregnancy, reproduction genetics, gynecology, breast disease, infertility, contraception and cancer. Faculty members also have expertise in subspecialty areas such as gynecologic urology, infectious diseases and genetics.
The Teaching Staff of the Branch:
Vision, Message And Objective:
Vision:
Our vision is a department enjoying international recognition in the fields of training and research, together with excellence in service rendering to the community we serve.
Message:
Is to provide a high quality academic service across a broad range of clinical, educational and research activities within its associated teaching hospitals.
To provide evidence-based education and training to medical students, resident physicians, fellows, faculty colleagues, and private practitioners.
To further the acquisition of women's health knowledge through pursuing innovative and evaluative research.
Objectives:
The training program that designed to be studied by fourth, fifth and sixth class student is to provide a broad exposure to all aspects of health care for women. The goals of the program are to aid the students in acquiring the following:
The knowledge and skills to provide health maintenance and disease prevention for women.
To develop the necessary cognitive and technical skills in the outpatient, emergency room, inpatient unit, operating rooms and delivery room for the management of obstetric problems and gynecologic diseases.
To gain an understanding of the basic science foundations of clinical obstetrics and gynecology which will form the basis of an evidence-based clinical practice and for lifelong continuing medical education
To develop the interpersonal skills necessary to deal most effectively with patients, other health professionals, and colleagues, and to act not as students but also as teachers
To gain an understanding of healthcare systems and administration so as to advocate for and deliver high quality patient care.
Curriculum & Credit:
Department: Obstetrics and gynecology
Subject: Obstetrics
Stage: Forth
| | | |
| --- | --- | --- |
| Divided | Subject | No |
| CVS       Nervous system       | Normal pregnancy – physiological | 1 |
|       all stages of fetal developments and growth | Fetal growth and development | 2 |
| First trimester Second trimester Third trimester | Preconception , Antenatal care, diagnosis of pregnancy | 3 |
| Iron deficiency anaemia Folic acid dficency anaemia Genetic anaemia Thrombocytopenia | Hematological abnormalities in pregnancy | 4 |
| Assessment of chromosomal abnormality Antepartum assessment of fetal wellbeing | Antenatal imaging and assessment of fetal wellbeing | 5 |
| Ultrasound screening Maternal serum screening Diagnostic test     Fetal blood sampling | Prenatal diagnosis | 6 |
| Causes of abortion Types of abortion     | 1st and 2nd trimester pregnancy loss | 7 |
|   Gastric reflex and constipation Skin changes Gynecologic tumors with pregnancy Diagnosis and treatments | Minor disorders of pregnancy and problems due to abnormalities of pelvic organs | 8 |
| | Venous thromboembolism | 9 |
| Placenta previa Accidental hemorrhage Vasa previa | Antepartum and postpartum haemorrhage | 10 |
| Cause of IUGR Diagnosis and treatment     | IUGR and amniotic fluid abnormalities | 11 |
| Breech presentation Face and brow presentation Oblique and transverse lie Occiput posterior   Mode of delivery | Malposition and malpresentation | 12 |
|   High order pregnancy | Multiple pregnancy | 13 |
| | Hypertension in pregnancy | 14 |
| | Preterm labour and (PPROM) | 15 |
| | Diabetes in pregnancy | 16 |
| Thyroid disease Renal disease Blood disease | Medical disorders in pregnancy | 17 |
|         Candida | Perinatal infection | 18 |
| Normal labour Abnormal labour Failure to progress | Labour | 19 |
| Methods of induction   | Induction of labour and prolong pregnancy | 20 |
| | Operative delivery | 21 |
|   Perineal injury | Haematoma.&perennial injures | 22 |
| Steps of management   | Shoulder dystosia | 23 |
| Lochia Puerperal pyrexia Breast abscess | Normal and abnormal puerperium | 24 |
| Postnatal blues     Diagnosis and treatments | Psychiatric disorders in pregnancy and puerperium | 25 |
|     Care of newborn | Neonatology and anesthesia and analgesia in pregnancy | 26 |
| Drugs and pregnancy | Drug misuse and physical abuse | 27 |
| | RH isoimmunization | 28 |
| | Obestetric emergency | 29 |
| | Shock in obestetrics | 30 |
Subject: Gynecology
| | | |
| --- | --- | --- |
| Divided | Subject | No |
|   Examination   | Gynecological assessment of the patient | 1 |
| Embryological development Anatomy of genital tract | Embryology and Anatomy | 2 |
| Sexual differentiation Disorders of sexual development Precocious puberty | Normal and abnormal sexual development and puberty | 3 |
| Hypothalamic pituitary gonadal axis | The normal menstrual cycle | 4 |
| Heavy menstrual bleeding Dysmenorrhea Amenorrhea and oligomenorrhea   Postmenapausal bleeding Premenstrual syndrome | Disorder of menstrual cycle | 5 |
| | Genital infections in gynecology | 6 |
| Progestogen-dependent hormonal     Sterilization Non-hormonal methods of contraception     | Fertility control | 7 |
|     Management | infertility | 8 |
|     Recurrent miscarriage | Problems in early pregnancy | 9 |
| | Benign diseases of uterus and cervix | 10 |
| Risk factors     | Endometriosis and adenomyosis | 11 |
| Benign diseases of the ovary Malignant diseases of the ovary | Diseases of the ovary | 12 |
|   Risk factors     | Malignant diseases of the uterus | 13 |
| Types   Stages of malignancy Risk factors     | Premalignant and malignant diseases of the cervix | 14 |
| Types   Stages of malignancy Risk factors     | Conditions affecting the vagina and the vulva | 15 |
| Detrusor instability Stress incontinence Mixed incontinence | Urogynecology | 16 |
| Vaginal prolapse Uterine prolapse | Pelvic organ prolapse | 17 |
| physiological changes Signs       | Menopause | 18 |
| Male impotence Female arousal absence Domestic violence   Sleep disorders | Psychological and ethical aspects of gynecology | 19 |
| | Common gynecological procedures | 20 |